ISAW Website Redesign
Project Type:

Education

Client:

Institute for the Study of the Ancient World

Location:

New York, New York

Technology:

Plone
A mobile-first redesign for a content and image rich Plone website.
You guys are the real deal, that's why I keep coming back.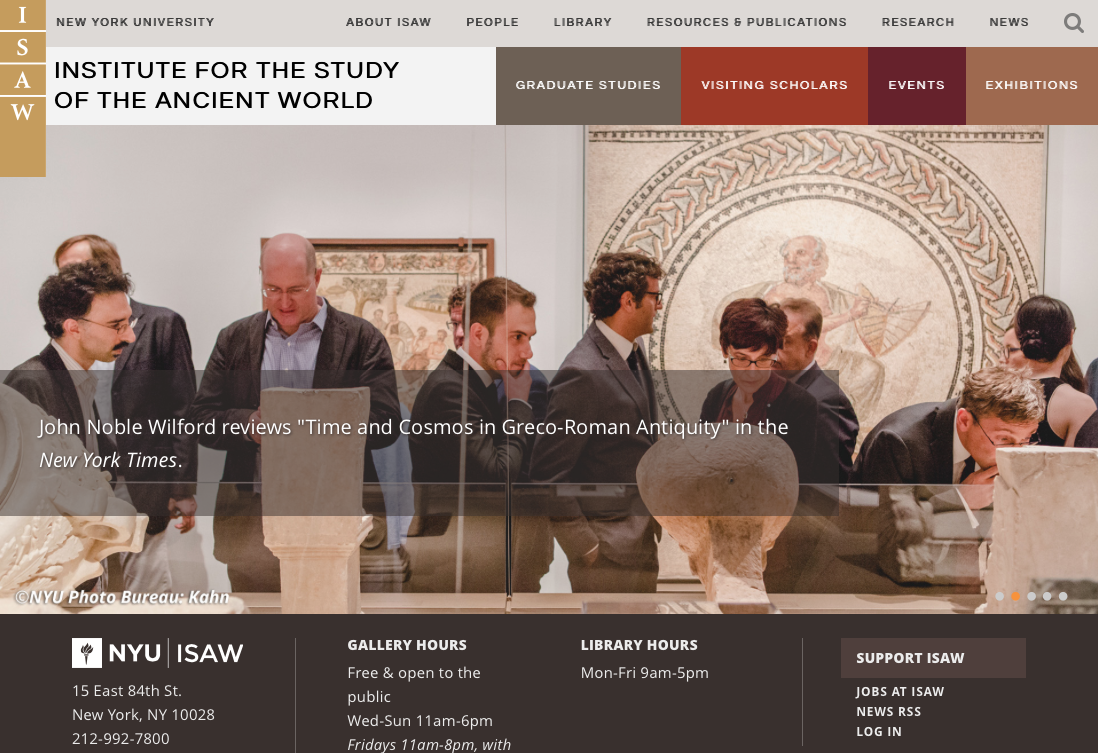 The Institute for the Study of the Ancient World at NYU is a center for advanced scholarly research and graduate education with a cross-disciplinary focus on the economic, religious, political and cultural connections between ancient civilizations. ISAW mounts exhibitions, hosts public lectures, produces print publications, and offers a variety of online resources. ISAW's website had used the Plone open source content management system for years, but by 2015 it was behind on version upgrades and the design was outmoded and not mobile friendly. ISAW hired Jazkarta to stabilize the site, upgrade Plone, do a mobile-first redesign, and add new features.
Our first step was an on-site discovery meeting which produced lots of great ideas. We turned those ideas into user stories and estimated them, which gave ISAW the information they needed to prioritize stories and decide what order to tackle them in. Development was done in a series of agile iterations, beginning with infrastructure upgrades and then moving on to new features. Meanwhile, our design partners, Image Conscious Studios, used what they had learned in discovery to explore design directions and eventually produce final designs for the site. Those designs were implemented during the final iterations. The result: a website that is easy to use and navigate on any device, and a pleasure to view.