Pleiades Upgrade
Project Type:

Non-Profit, Education

Client:

Institute for the Study of the Ancient World

Location:

New York, New York

Technology:

Plone
A gazetteer of ancient places that is free and open to the public gets an upgrade and wins an award.
Our investment in Jazkarta is paying dividends.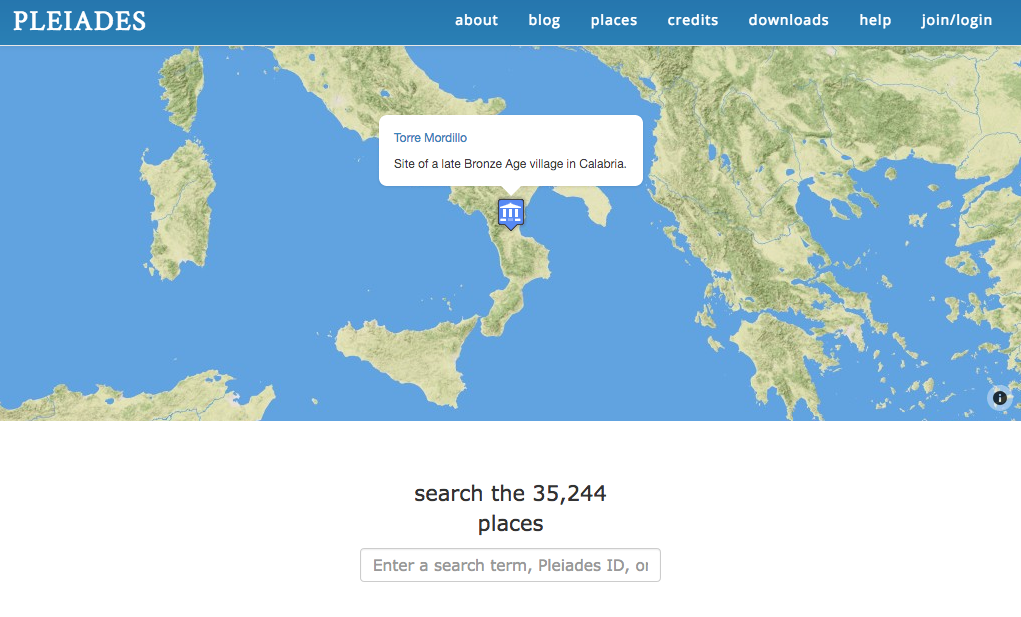 Pleiades is the most comprehensive geospatial dataset for antiquity available today.  It gives scholars, students, and enthusiasts the ability to use, create, and share geographic information about the ancient world by defining geographic locations and associating them with ancient places, names and scholarly references. Its outstanding contributions to scholarship were recognized when it became the 2017 recipient of the Archaeological Institute of America's Award for Outstanding Work in Digital Archaeology. 
Pleiades was developed between 2006 and 2008 on version 3 of the open source Plone content management system. By the end of 2015 over 35,000 places had been added to the system and performance had degraded significantly. That's when Jazkarta began working with the Institute for the Study of the Ancient World (ISAW) on a project funded by the National Endowment for the Humanities to upgrade and improve it.
Our most important NEH deliverable was improving site performance. We accomplished this by upgrading the site from Plone 3 to Plone 4.3 and eliminating performance bottlenecks, which we identified with the help of New Relic monitoring. By September 2016 we had reduced the average page load time by 400% (from 8.48 seconds before the upgrade to 2.1 seconds after.) This speed-up is especially impressive because bots (search engine indexers and third ­party data users) were severely restricted during the pre-­upgrade measurements, and all restrictions were lifted after the upgrade.
Because of Jazkarta's high level of expertise in Plone and related technologies, we were able to deliver the Plone upgrade and related performance improvements 6 months ahead of schedule, leaving more time for feature improvements. These included integration with the Zotero bibliography management system, comprehensive archival exports, enhanced Linked Open Data capabilities, and bulk imports.
For more information, see our blog post about this project and the August 2016 NEH performance report.