Nice blobs! It'd be a shame if anything happened to them...
At the 2017 Plone Conference David described a new tool which allows ZODB blobs to be offloaded to S3 cloud storage.
Managing directories full of gigabytes of ZODB blob data (for example, on Plone websites) can become cumbersome. It became a persistent problem on the Washington Trails Association's website, where by the summer of 2017 member contributed photos added up to 750 GB of blob data, growing by a few GB a day. In this talk, David introduces collective.s3blobs, a newly developed tool making it possible to offload selected blobs to cloud storage on Amazon S3. He explains how it works, how to set it up, and how to tell if it is the right solution for you.
Watch a video of this talk on YouTube.
Click to view the presentation: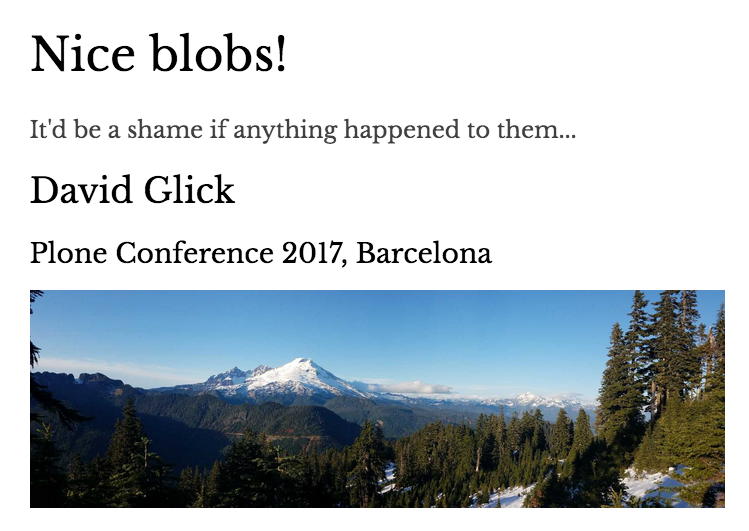 View more presentations from Jazkarta, Inc.